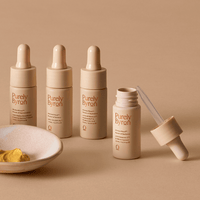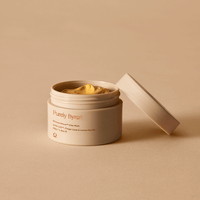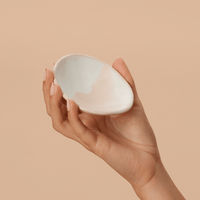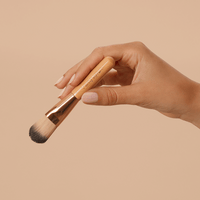 Divine Ritual™ Multi-Mask Collection (4 Boosters)
$170.00 AUD
$170.00 AUD
Sale

• Save
Replenish, Rejuvenate, Glow & Hydrate
So here you have it, our unique mask + booster concept which allows you to target your specific skin concerns. This kit comes with all 4 Mask Boosters, each with a clinically-proven active, designed to deliver specific skin benefits.
Hydration - an extra moisture hit
Balance - clearing & detoxification
Radiance - glow & collagen-boost
Rejuvenation - elasticity & tone
Its simple; mix 4 drops of your choice of mask booster (or boosters!) in your ceramic bowl with your cream clay mask, to feed your skin exactly what it needs. 
Pro Tip: You can also mix your boosters with any of your favourite cream product for a boost of additional skin benefits.
Treat your skin to a Purely Byron mask ritual using different mask combinations to help deliver visible skin transformation.
Ideal for travel and suited to all skin types, especially combination skin, Divine Ritual™ Multi-Mask Collection includes:
- Divine Ritual™ Balm 50g
- All Mask 15mL Boosters (4) (Divine Ritual™ Boost of Radiance, Divine Ritual™ Boost of Balance, Divine Ritual™ Boost of Rejuvenation and Divine Ritual™ Boost of Hydration)
- Our custom-created Ceramic Bowl designed by local Byron Bay artist Tali Cohen-Flantz of Keramika Handmade Ceramics
- Divine Ritual™ Cotton Muslin Cloth
- Mask Brush
Proven actives
Divine Ritual™ Clay Mask
L22™ is a patented, non-comedegenic lipid complex carefully engineered from 100% botanically-sourced oils, including Macadamia, Jojoba and Olive (Squalene). It has been designed to deliver the skin surface profile of a healthy 22 year old, and is clinically-proven to improve skin elasticity, firmness and hydration.
Divine Ritual™ Boost of Balance
OiLESS'city™ : Clinically-proven to reduce sebum production and rebalance oily skin.
Divine Ritual™ Boost of Radiance
Superox-C™ : Clinically-proven to improve skin luminosity by up to 21% in 15 days.
Divine Ritual™ Boost of Hydration
SKINectura™ : Decreases the appearance of wrinkles with continuous improvement over time.
Divine Ritual™ Boost of Rejuvenation
Native Sunrise™ Blend : Our proprietary blend has been designed to help to encourage Collagen and Elastin production and restore skin barrier function through a combination of 6 botanicals native to the Byron Bay region.
For the complete ingredient list, see each of the following product pages
Divine Ritual™ Boost of Balance
Divine Ritual™ Boost of Radiance
Divine Ritual™ Boost of Rejuvenation
Other than the inner disk of the Clay Mask and the dropper from the Mask Boosters, everything is made of 100% Post-Consumer Recycled Plastic. When empty, everything including the carton would love to join your recycling. Our planet thanks you.
100%
would recommend this product
Rating

I love it. I feel like it is working beautifully.

Heavenly mask for mature and young skin

I purchased the mask collection after using the skin care for a month. My daughter (12 yrs old) and I used the mask for the first time on the weekend and we were both so impressed. I am 50 years old and the mask made my skin feel so soft and moisturised. My daughter has pimples and wanted to try it and it left her skin glowing and the next morning her pimples were looking so much better. Can't wait to try it again - it is now our Friday night ritual.

THE BEST

I loved this Mask Collection and will be repurchasing again as soon as mine runs out.

Huge fan

I love this spa like kit. Arrived internationally in perfect condition. I love the details - little tray and towels and brush. And I can customize the drops to whatever my skincare needs are every day. I love that it's a whole experience, not just a jar of clay that you have to sort how to administer and ruin your towels when taking off. Highly recommend!

Divine Ritual Magic

I take my time mixing & savouring the delicious aromas. The silky feeling as the mask glides onto my skin is truly divine. My face feels radiant & soft to touch. Everything from the brush to the muslin cloth is so soft & exquisite. I love this collection.
Reviews Loaded
Reviews Added